CET in Cebu is the right choice for you!
If your goal is to study English with experienced and professional teachers who are Cambridge TKT certified, then CET (CEBU ESL & TRAVEL Inc.) is the right choice for you.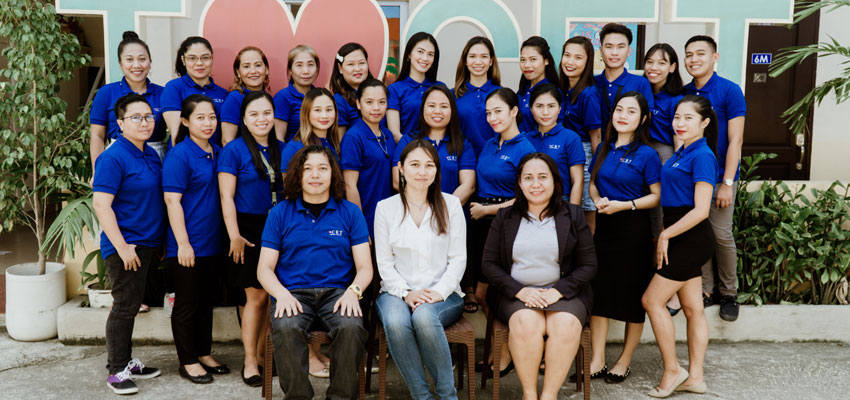 1. Good Location
The school is located in Paseo Saturnino, Maria Luisa Road, Cebu City. It is very accessible and safe. There is a variety of shops, restaurants, cafes, supermarkets, fitness gyms, massage parlors and cinemas within a few minutes' walk from the school.
2. Our Teachers
We are the only ESL academy in the Philippines with Cambridge TKT certified teachers. Our teachers are fluent speakers of English and are trained to design lessons around their students' interests, to make learning contextual, to keep their students motivated, and to build learner confidence. They create a modern and demanding learning environment where students learn quickly and thoroughly about all aspects of the English language.
3. The Atmosphere
The atmosphere at CET is warm and welcoming. You will feel like part of a big family and meet friendly, like-minded people from different countries. Students' lunchtime with the teachers provides opportunities for conversation in English.
4. Affordable High Quality Courses
Our focus is on our students and ensuring they receive the best possible language learning experience. English programs have been designed to improve their English language skills in an effective and enjoyable way.
5. Student Life
A typical week in a CET student's life can include: daily morning circle, group class review, lunchtime with teachers and other students, buddy teacher counseling, shopping and enjoying a free massage.
We also offer weekend trips, activities and excursions to places of interest throughout Cebu. Activities are optional and students are welcome to sign up before the scheduled activity. These activities may include island hopping, trekking to waterfalls and mountains, zip lining, whale shark watching, swimming, beach resort hopping, visiting museums, going to festivals, watching movies, and touring to religious and historic locations.

6. Special Features