We'd like to introduce one of our great teachers, he is T. Joniefer.
Here's his interview: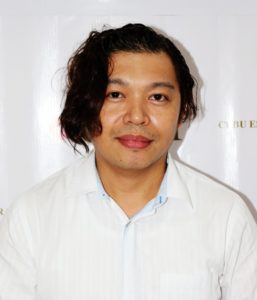 Would you introduce yourself briefly?
I am Joniefer Ligas. I have been an ESL teacher since 2006. I have a Cambridge TKT certificate. Among the English courses I have taught are business English, general English, TOEIC, IELTS, TOEFL, Cambridge TKT, English for careers, and academic writing.
What do you like to do in your free time?
Writing articles, taking pictures, cooking, playing chess and badminton, reading books, and watching movies are the things I love doing in my free time.
What made you think of being an English teacher?
The English language has always fascinated me. Doing things which has something to do with English is really enjoyable for me. During my student days, I did very well in English subjects. These are some of the factors which influenced me to become an English teacher.
What is your strong point in teaching English?
The ability to teach English in a fun and interesting way is my strongest asset in teaching English. For me, learning tends to be more permanent if done the fun way.
What do you think about CET?
I think highly of CET. Its teachers rank among the best. Many of them have Cambridge TKT and TESOL certificates. It is guaranteed that students get the best instruction.
What do you think is the most important thing to improve student's English?
All the skills in English are interconnected. It will never be enough to just focus on one area. It is vital that students enhance their ability to use the macro-skills in English (speaking, listening, reading, writing) and micro-skills like grammar, vocabulary, pronunciation, and spelling.
What do you care about in your class?
Helping the students improve their ability to use the English language is my priority. I see to it that the students gain the confidence in using the language.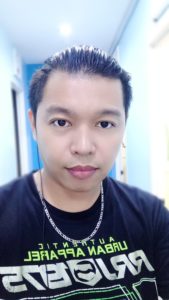 How was it? I will introduce another teacher next time.
See you.