We'd like to introduce one of our great teachers, she is T. Kim.
Here's her interview: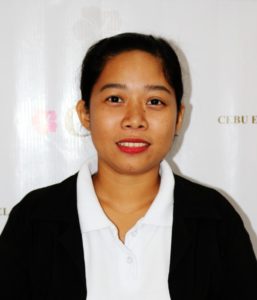 Would you introduce yourself briefly?
Hi! My name is Kimberly, Kim for short.
I'm 22 years old and a BSED English graduate.
What do you like to do in your free time?
During my free time, I usually read books and listen to music.
What made you think of being an English teacher?
At first, I didn't plan to be an English teacher, but then I pursue to become one because it is very important to learn English as part of being a competent individual so I want to encourage students that learning English could be fun.
What is your strong point in teaching English?
I think it's my learning and experiences when I was a student as well as my training here in CET.
What do you think about CET?
For me, CET is a conducive place for learning English because it has friendly atmosphere.
Students can feel sense of belonging, gain self-confidence and enjoy speaking English at the same time improve their communication skills through interaction with the teachers and staff.
What do you think is the most important thing to improve student's English?
The important things to improve the student's English skills is student's willingness to learn and improve their skills, doing various activities like pronunciation drills, vocabulary building, gap fills (English song lyrics) and etc. and the application of knowledge they have acquired in class in real-life situations.
What do you care about in your class?
In my class, I really care about the student's way of learning and interest because I want them to have fun and enjoy learning English.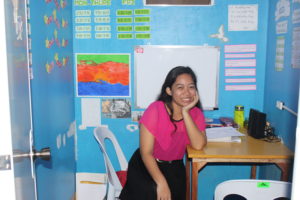 How was it? I will introduce another teacher next time.
See you.