Sunday is the day to pick up new students at the airport.
While looking at the arrival status of the airplane on the panel near the exit, we are waiting with a sign with a school logo.
It's a delighted and relieved moment to meet each other without knowing their faces.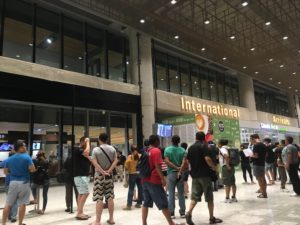 On November 17th (Sun), we welcomed three students.
Today they will have their level test and orientation.
We're so glad to have you as our students.